SUMMARY
HOYTS is a major cinema chain in Australia

They launched a new HOYTS LUX premium cinema experience product

To promote the new cinema experience they enlisted celebrity chef Manu Feildel to create the in cinema menu

We created a series of commercials starring Manu times two to promote the cinema and its new menu

We used clever compositing and Manu's personality to have him featured as every character in the spots
---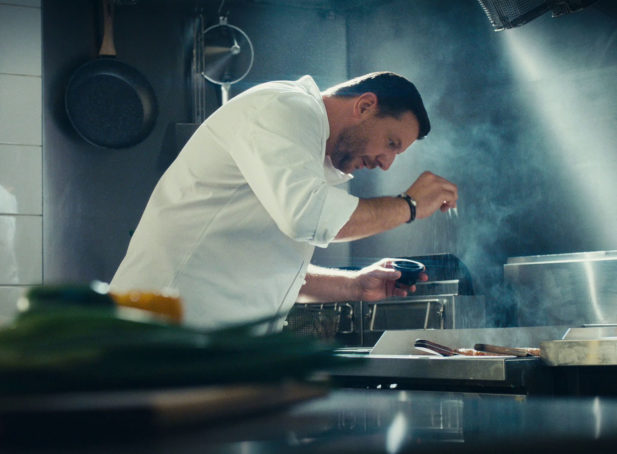 INTRODUCTION
HOYTS operates more than 450 cinema screens throughout Australia. As one of the country's premier cinema chains, the company launched a new HOYTS LUX experience. This luxury theatre offers film buffs the ultimate cinema experience with luxury reclining seating and in cinema dining services.
To create the in-cinema dining menu and to promote the new LUX experience, HOYTS enlisted celebrity chef Manu Feildel (My Kitchen Rules).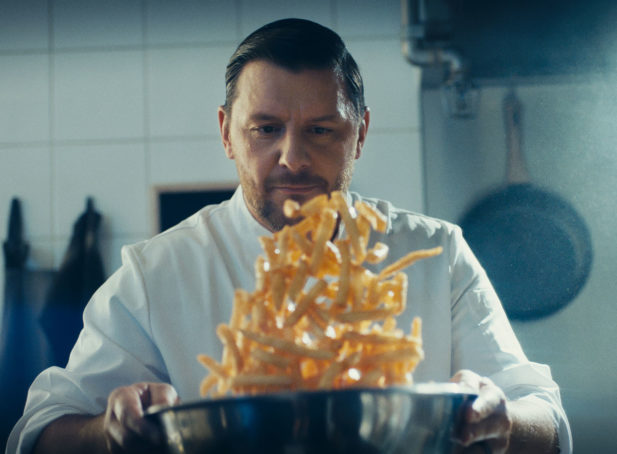 CHALLENGE
Dentsu Australia approached us to create the spots from creative to post-production. One of the big challenges with this project was the limited time we had with the talent (Manu Feildel) and the restricted period for filming inside the cinema.
It was also important to create a concept that would highlight the partnership with Manu in an original film that would leverage most of his persona.
The film was also to be played with the pre-film programming which meant that it was crucial to creating a piece that would fit the quality of the trailers surrounding it. Providing the audience with an entertaining film was key.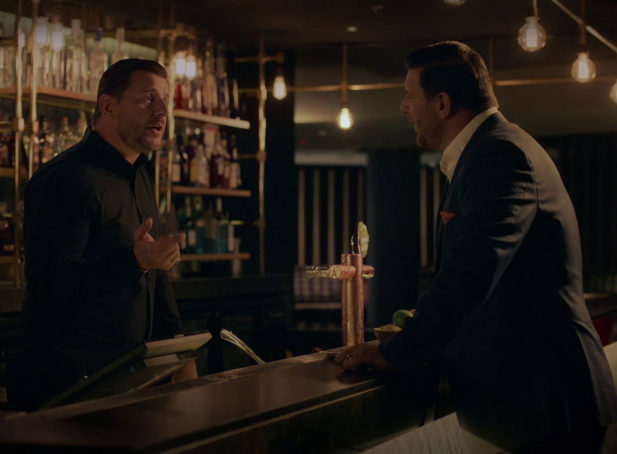 SOLUTION: MANU MEETS MANU
We created a concept where Manu would be the star of the spot by playing every role in the film. Our idea has Manu visit the cinema only to be surprised that every cinema employee and visitor is a different version of himself.
We created she spot by using body double and clever composting to make it seem like Manu was interacting with himself throughout and created a fun piece featuring lots of spectacle and Manu's vibrant personality.

RESULTS
.
The campaign performed well in cinema and was played around Australia on HOYTS 450+ screens. In addition, the campaign was also rolled out online and on thousands of out of home screens around Australia. From mall displays to petrol stations, the spots were everywhere.
Most importantly, the campaign launched HOYTS' luxury product and allowed it to become one of the top two luxury cinema products in Australia.

Credits
Creative Director and Director:
Cinematographer:

Josh Flavell ACS
Producer:

Chelsea Li
Editor:

James Gilligan
Colourist:

Yanni Kronenberg
Client:

HOYTS
Agency:

Dentsu Australia