Discovery Channel
Incredible Story of Kimchi
SUMMARY
Korea's staple dish is Kimchi. The dish is part of the Korean identity.
Discovery Channel and MKIM & CO. approached our Creative Director to partner with them on a documentary series about kimchi.
Together we created a 60-minute documentary that dives into the culture, history and science behind the world-famous dish.
The television show is airing globally on Discovery Channel and is available for streaming on Discovery+.
---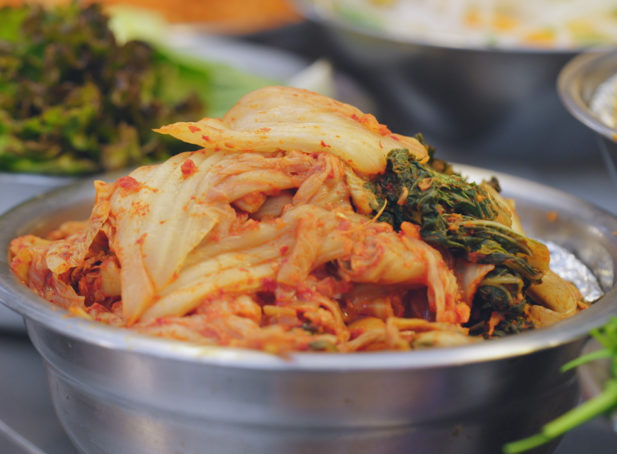 INTRODUCTION
Kimchi is the most famous Korean dish. The peninsula eats the side dish with almost every meal. The Korean Government has started a new initiative to promote kimchi around the world and to educate people that the best kimchi is made in Korea.
Discovery Channel and MKIM & CO. were tasked to create a documentary that dives into the local delicacy. They approached our Creative Director, Vikash Autar, to partner with them on the project.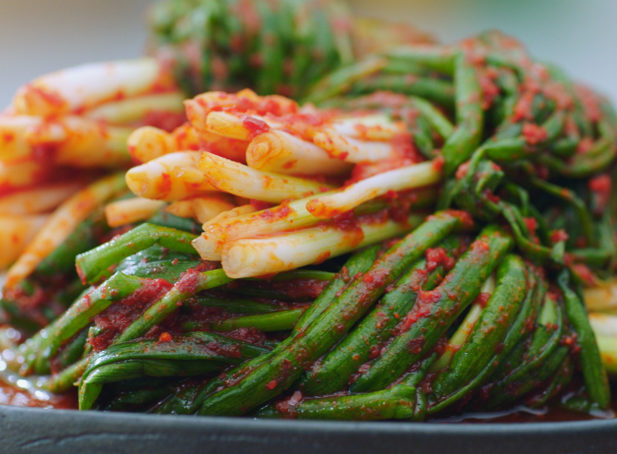 CHALLENGE
The documentary had to dive into various aspects of kimchi. Not many people in the world know a lot about kimchi, especially outside of Asia. Vikash needed to create a program that would need to get the audience up to speed on the state of kimchi before diving into its rich history and culture. The show also needed to feature a scientific angle since the show would be aired on Discovery Channel.
The show had to combine many aspects while still being accessible and fun to watch.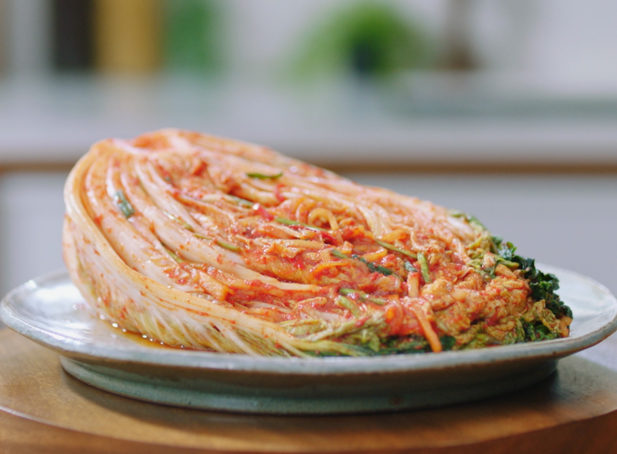 SOLUTION
Vikash envisioned a program that was segmented in nature and featured a high pace with modern aesthetics. He created a program that was fun to watch and made for the audience of today. Staying far away from boring voice-overs and endless exposition. Instead producing a documentary that was fast-paced and that allowed for lots of fun segments in-between the history and science.
By jumping from section to section the show was able to keep the content interesting and fresh. Segments included artistically crafted animated sequences about history and fermentation as well as a cooking class and funny tasting sections. All supported by modern designs and visuals.
Please contact us if you are interested in viewing the documentary in full.
WHERE TO WATCH
The show launched on International Kimchi Day and can be viewed on Discovery+ and Discovery Channel.
Credits
Director & Writer:
Cinematographer:

Hyeong Jin Lee
Editor:

Mart Sarmiento
Colourist:

Chung Chow
Executive Producer:

Mikyung Kim
Producers:

Chelsea Li, Monica Chang, Suzanne Tung, Karen Lam
Production Company:

MKIM&CO.
Client:

Korean Government
Agency:

Discovery Channel